Your little garden of well-being
With an aesthetic that blends Japanese tradition and Western influences, during MDW 2021, the showroom of Green Wise Italy will be transformed into a garden. Gravel paths and islands of greenery propose a model of living that emphasises the beneficial presence of nature in the interior environment.
Hakoniwa is a Japanese term meaning "garden in a box", and it refers to a traditional Nipponese object: a botanical diorama made of soil, stones and miniature plants. A landscape in a capsule that is always at hand. A pearl of green which, by substitution, fulfils the function of the Zen Garden, a place of intimate and spiritual recollection.
The idea - and the title - of the immersive installation that Green Wise Italy will present during Milan Design Week 2021 bases itself on this concept executed on a larger scale.
From 4 to 10 September, the showroom in Via Palermo 5 will transform into a Hakoniwa, covered in gravel paths and islands of green. A sensorial installation, an immersive experience involving sight, smell and touch; an invitation to rediscover the value of nature, floating among colours and scents; a new proposal that will allow visitors to appreciate various compositions of plants, trees and shrubs to imagine what they would like to see at home, in the office, in public spaces.
How to participate safely
Free entry. Please wear a face mask inside the showroom.
Activities schedule
September 4
10:00 — 19:00

Exhibition
September 5
10:00 — 19:00

Exhibition
September 6
10:00 — 19:00

Exhibition
September 7
10:00 — 19:00

Exhibition
September 8
10:00 — 19:00

Exhibition
September 9
10:00 — 19:00

Exhibition
September 10
10:00 — 19:00

Exhibition
Attention, please! The access to the places indicated in the map is managed and regulated by each individual brand by the existing rules.
Brera Design District and Studiolabo are thus not responsible for the management of people flow and access to any of those places.
Exhibitors
& companies
GreenWise Italy SRL
Green Wise, founded in Japan in 1905, designs and creates indoor and outdoor green spaces. Committed to a more sustainable world, the company proposes the Slow Green philosophy, which celebrates the beauty of nature in its purest form, abandoning all chemical processes.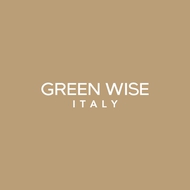 ---
www.greenwiseitaly.com
+39 02 36697458