A creative tour to discover the value of collaboration
The Light Gate is not just a place of work, but also a space for sharing how light is innovated and developed to create integrated unique solutions.
From September 4th to 10th The Light Gate opens its doors to invite the public to discover 'Works Together'. iGuzzini has always worked together with the world's leading architects, lighting designers, engineering and design studios to develop standard and bespoke solutions that meet design requirements and the needs of the people who live these spaces.
At Fuorisalone, iGuzzini will be sharing its expertise in a tour designed to present different light forms and applications, that are the result of working across disciplines and sharing knowhow.
Following this theme, iGuzzini has developed, in collaboration with the Automobili Lamborghini Centro Stile, a new lighting solution that combines the excellence of these two companies in terms of innovation, technology, choice of materials and design. iGuzzini is also presenting a solution that goes beyond light. Light Shed is a high efficiency luminaire produced with recycled and recyclable materials that has been developed to welcome new life trends in spaces in which people's well-being is combined with flexible, smart, sustainable solutions that also decorate. The experience then continues with some of the company's most representative international design projects, created with bespoke solutions that blend in perfectly with architecture, and ends with the perfection of iGuzzini lighting in a renewed visit to The Light Experience.
To take part in the tour, registration is mandatory.
Remember to follow our social channels to stay up to date on iGuzzini's presence at the Fuorisalone, and experience all our planned initiatives.
How to participate safely
To participate in the tour, registration is required:
https://www.iguzzini.com/events/works-together-iguzzini-at-fuorisalone-2021/

Access to The Light Gate is only possible with the Green Pass.
Activities schedule
September 4
10:00 — 20:00

Exhibition
September 5
10:00 — 20:00

Exhibition
September 6
10:00 — 20:00

Press preview

- Open day
10:00 — 20:00

Exhibition
September 7
10:00 — 20:00

Exhibition
September 8
10:00 — 20:00

Exhibition
September 9
10:00 — 20:00

Exhibition
September 10
10:00 — 20:00

Exhibition
Attention, please! The access to the places indicated in the map is managed and regulated by each individual brand by the existing rules.
Brera Design District and Studiolabo are thus not responsible for the management of people flow and access to any of those places.
Exhibitors
& companies
Automobili Lamborghini S.p.A.
Founded in 1963, Automobili Lamborghini is headquartered in Sant'Agata Bolognese, in Northern Italy and produces some of the most desirable super sports cars in the world.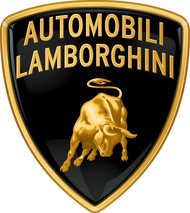 ---
www.lamborghini.com
+39 051 959 7611
iGuzzini illuminazione
Established in 1959 in Recanati (Italy), iGuzzini illuminazione is a leading international group that operates in the architectural lighting sector. The company is dedicated to researching, designing and producing indoor and outdoor smart lighting systems.

---
www.iguzzini.com
info.hq@iguzzini.com
+3907175881