Activities schedule
September 4
10:00 — 19:00

Exhibition

- None
September 5
10:00 — 19:00

Exhibition

- None
September 6
10:00 — 19:00

Exhibition

- None
September 7
10:00 — 19:00

Exhibition

- None
September 8
10:00 — 19:00

Exhibition

- None
September 9
10:00 — 19:00

Exhibition

- None
September 10
10:00 — 19:00

Exhibition

- None
Attention, please! The access to the places indicated in the map is managed and regulated by each individual brand by the existing rules.
Brera Design District and Studiolabo are thus not responsible for the management of people flow and access to any of those places.
Exhibitors
& companies
Veneta Cucine
Il Gruppo, nei 100.000 mq di superficie industriale coperta, impiega oltre 600 persone grazie alle quali progetta, produce, gestisce, amministra e distribuisce 10 sistemi, 40 modelli su 5 diverse scocche, che generano 300 varianti cromatiche e materiche.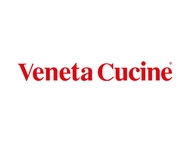 ---
www.venetacucine.com
04228471
Location
Spazio Veneta Cucine Milano
Foro Buonaparte ang. Via Quintino Sella, Milano
Milano
See location details