Lineabeta by Samo presents Fóra by JoeVelluto
Lineabeta by Samo presents special hand sanitization points for public use: the new Fóra washbasins designed by JoeVelluto and made of post-consumer material deriving from urban waste. Designed for indoor and outdoor use and to interact in a versatile way with the surrounding space, the Fóra washbasins are characterized by a freestanding totemic structure, with a central hand-washing area and a side area with double storage compartment, which when used in outdoor spaces turns into a flowerpot. The Fóra washbasins are proposed in various shades obtained thanks to minimal pigment percentages, with delicate colors that blend with the textured and dotted surface of the structure.
Where to find us:
Via Brera 19
Corso Garibaldi 118 corner piazza XXV Aprile
Corso Garibaldi in front of number 95
Via Solferino corner Via della Moscova
Via Formentini corner Via Madonnina
Photo credits: Riccardo Urnato Fotografo
How to participate safely
for public use
Activities schedule
September 4
00:00 — 24:00

Exhibition
September 5
00:00 — 24:00

Exhibition
September 6
00:00 — 24:00

Exhibition
September 7
00:00 — 24:00

Exhibition
September 8
00:00 — 24:00

Exhibition
September 9
00:00 — 24:00

Exhibition
September 10
00:00 — 24:00

Exhibition
Attention, please! The access to the places indicated in the map is managed and regulated by each individual brand by the existing rules.
Brera Design District and Studiolabo are thus not responsible for the management of people flow and access to any of those places.
Exhibitors
& companies
Lineabeta by Samo
Lineabeta interprets the everyday life of those who want to design and furnish the bathroom with a touch of freshness, functionality, simplicity, irony. With the acquisition by Samo - a brand that for more than 60 years has represented the Italian tradition in the area of shower solutions - the design heritage of the two brands has been integrated into a single excellence, capable of offering a total look characterized by a contemporary, functional and innovative design.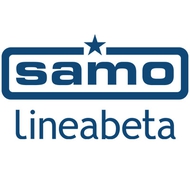 ---
www.lineabeta.com
+39 442 73018
Location
Più indirizzi
Via Brera, 19
Milano